What You'll Need: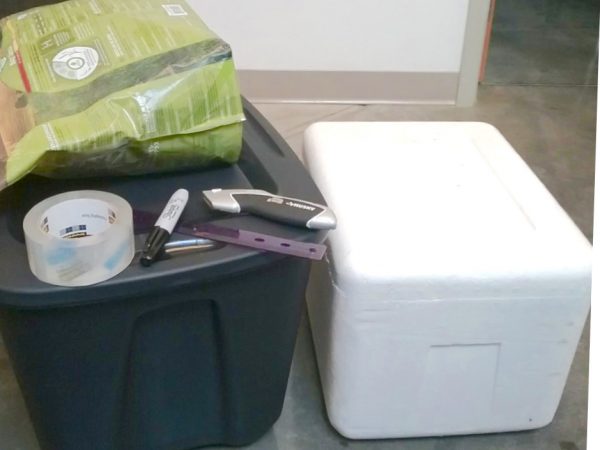 Large bin or tote container with lid (18 gallons is a good size)
Styrofoam cooler to fit inside (you can use a smaller bin/tote if you can't find a Styrofoam cooler)
Sharpie
Knife or Box Cutter
Straw— not hay!
Ruler or Measuring Tape
Duct Tape (or other strong tape)
Hairdryer
Step One: Cut a Hole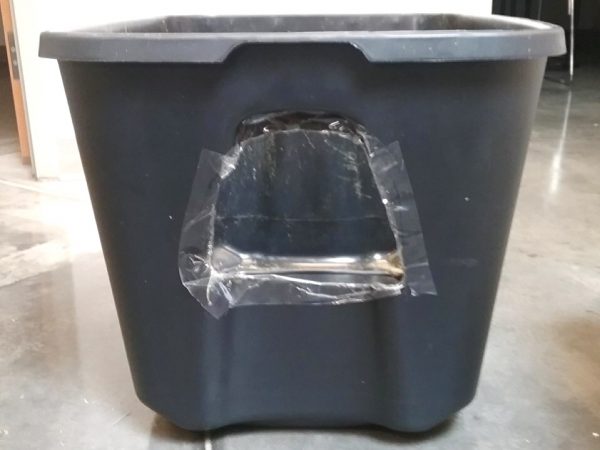 Cut a hole (approx. 5.5 – 6 inches in diameter) in the large rubber container. Make sure your hole is at least 6 inches off the ground to prevent snow and rain from entering the shelter.
A hairdryer can be used to soften the plastic making cutting a little easier.
Put some duct tape around the edges of the hole to eliminate any sharp edges that could injure you or the cat.
Step Two: Put the Styrofoam Cooler into the Bin
Step Three: Add Straw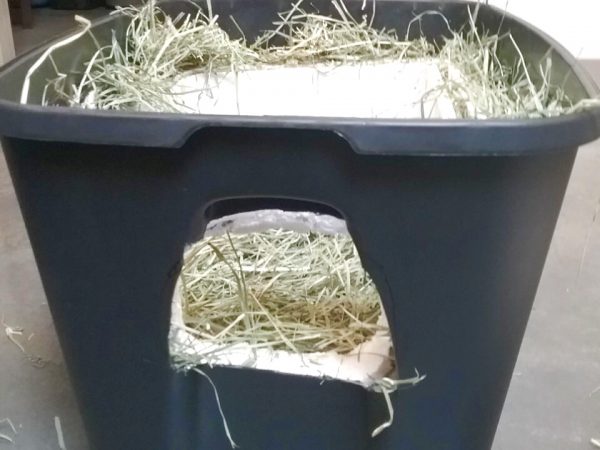 Add straw in between the cooler and the bin for extra insulation. Fill the cooler about 3/4 of the way as well to create a warm bed.
Be sure to use straw and not hay! Hay will not provide the insulation necessary, and will quickly become damp.
Step Four: Add the Lids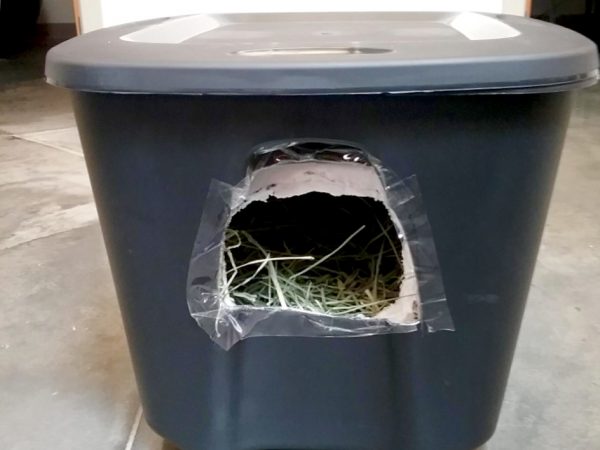 Place the Styrofoam lid onto the cooler and secure it with duct tape. Do the same with the plastic bin's lid.
Step Five: Mark & Place the Shelter
Use your sharpie to write on the bin so that it is not thrown away by mistake. If you are not fond of community cats coming onto your property or porch, place the shelter away from that location. If you put the shelter in an area susceptible to high winds, consider adding pebbles or sand to the bottom of your bin BEFORE you begin building it.
What are the benefits of providing a shelter?
This helps community cats to stay alive during the wet & cold winter.
It's and easy & inexpensive way to help save your local animals!
If you're not fond of community cats hanging out on your property, this will give them an alternative location to find the shelter they're looking for.
More ideas, as well as pre-made shelters can be found & purchased here.
NEWSLETTER SIGN UP
Interested in more content like this? Subscribe & follow us to stay up-to-date.