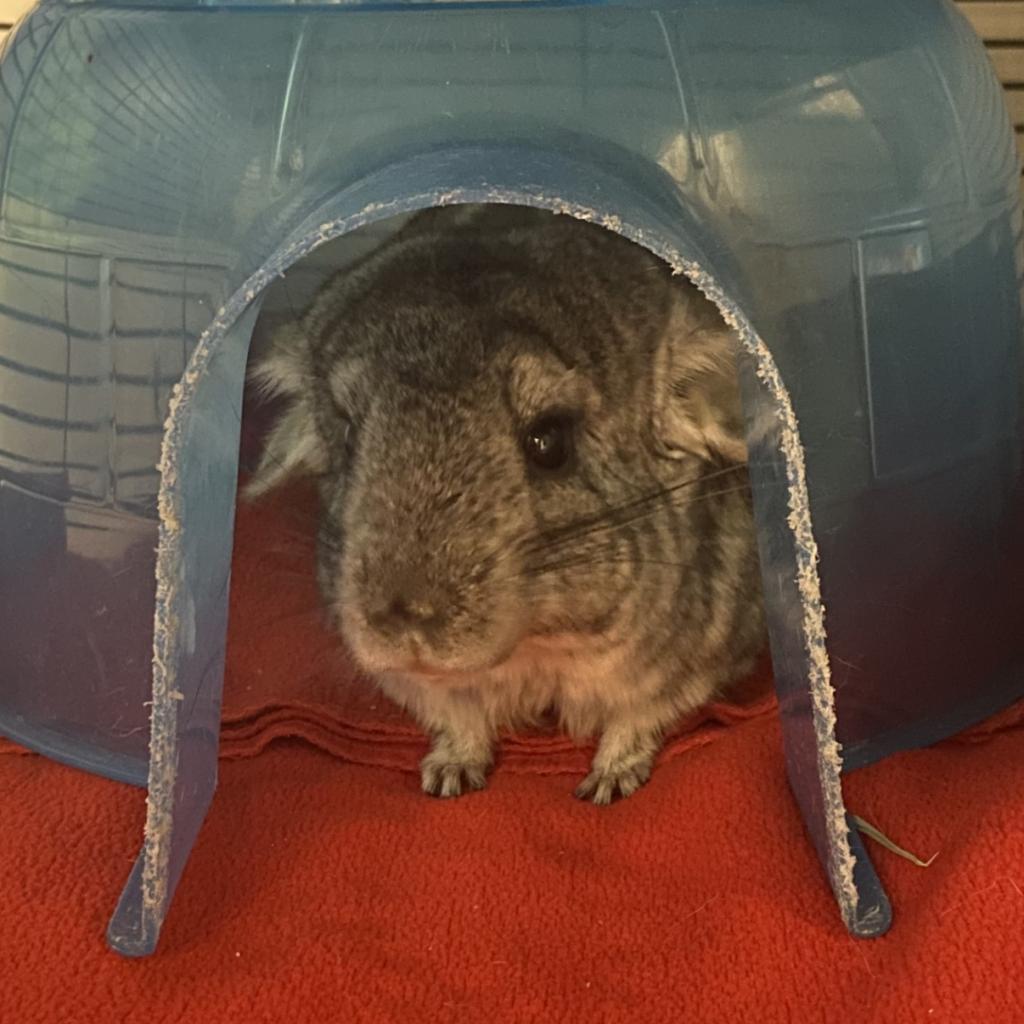 Dusty
Female
3 years
1.17 lbs
Location: HAR East, Critter Adoption Corner,
ID: PGH-A-102265
Have you ever wanted to meet a Chinchilla? Now's your chance! Meet our very own Dusty! Her favorite thing in the world is taking a dust bath after a long day of sleeping and chomping on treats. Are you ready to take home this little Dusty girl? Come say hello today!
Thank you for your interest in adoption! We are open to process adoptions on a walk-in basis Tuesday – Friday from Noon to 6 p.m. On Saturday and Sunday, adoptions are from 10 a.m. – 4 p.m.